How to Turn Off Accessibility Shortcut on iPhone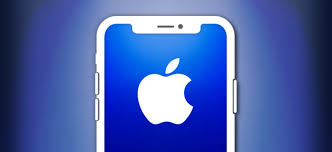 Accessibility shortcuts are an easy way to quickly turn on accessibility features. You can triple-click the Side button on iPhone X or the Home button on older iPhones to quickly activate accessibility options like VoiceOver, AssistiveTouch, Color Filters, and Magnifier.
But if you find you don't use accessibility shortcuts often, it's easy to turn them off. To do so, go to Settings > Accessibility then tap Side Button or Home Button (depending on your iPhone model).
VoiceOver
VoiceOver is a screen reader for the iPhone that gives you audible descriptions of items on your screen, including icons and text. You can adjust the speaking rate, pitch and phrasing to help you navigate your iPhone.
In addition, VoiceOver uses sound effects to alert you when certain apps are opened. You can disable the use of sound effects by turning off Use Sound Effects in Settings/General/Accessibility.
You can also turn off the spoken hints feature, which speaks a short phrase when you touch an item on your screen. To do this, go to Settings/General/Accessibility and select VoiceOver from the list of options.
Some iPhones have an accessibility shortcut for triple-pressing the Home or Side button to enable VoiceOver. If you have this enabled, you can turn it off by tapping the button three times quickly until you hear "VoiceOver off" (or whatever option is assigned to the trip-click).
AssistiveTouch
AssistiveTouch is a handy feature that lets you control your iPhone and iPad without using your touch screen. It can come in handy if your physical home button is broken or you have a Face ID-enabled device, because you can access Siri, Control Center, and Notification Center without having to perform a swipe gesture.
If you find that AssistiveTouch is not working or that it is causing problems, you can turn it off easily by following the steps below.
First, go to Settings & Accessibility and tap the Side Button or Home Button for your iPhone model. If your device has Face ID, you can triple-click the Side button to activate AssistiveTouch or triple-click the Home button to turn off AssistiveTouch.
Now, you'll want to select the accessibility features that you use most often and assign them to an Accessibility Shortcut. Once you've done this, you can triple-click the Side button or Home button to call up the Accessibility Shortcut and enable or disable any of the features that you have assigned.
You can also change the speed at which your triple-clicks occur. You can slow down the double-click and triple-click speeds, so you can be more responsive when you use Accessibility Shortcuts.
Speak Screen
Apple has added a variety of accessibility features to the iPhone over the years. This includes screen readers that provide spoken descriptions of the iPhone's content, including icons, text, and images.
VoiceOver is one of the most popular accessibility options and can be accessed by triple-clicking the Home button on older iPhones and iPads or via the Side button on newer models with Face ID. It's also available on Macs and PCs running iOS 11.
Speak Screen is another screen reader that works in conjunction with VoiceOver. With Speak Screen turned on, you can swipe down with two fingers from the top of your iPhone's screen to hear the entire screen read aloud. If you want to pause the reading, you can do so by tapping the pause button that appears when Speak Screen is activated. You can also adjust the speaking rate by adjusting the slider.
You can also turn on Speak Selection, which allows you to highlight specific sections of the screen and have those highlighted words, sentences, or words within each sentence spoken to you. You can even activate Typing Feedback, which allows you to start typing and have each letter spoken aloud as you type.
Invert Colors
The iPhone has a lot of features to make it easier for people with visual impairments to use their devices. They include VoiceOver, which lets you speak commands to your device, and Speak Screen, which allows your phone to read text out loud.
The best part is that iOS makes it easy to turn them on or off by using an accessibility shortcut. This means that you can triple-click your home button to enable or disable a particular feature quickly.
To set up an accessibility shortcut, open Settings > General > Accessibility and scroll down to the Accessibility Shortcuts option. There, you can choose from six different iOS accessibility features that Apple lets you create as shortcuts.
Invert Colors is a useful option to help people with vision problems perceive contrast on the iPhone's display. It can also help people who have trouble reading text in dark rooms.