How to Turn Off Device Management on Your iPhone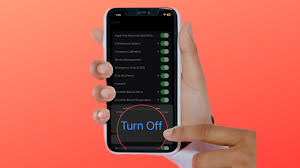 Many iDevice users wish to take off device management from their cellphone. This is mostly because they think their admins are monitoring them.
MDM is a protocol that allows system administrators to remotely control iPhones or iPads. It allows them to add and remove profiles, erase data, and impose restrictions on various settings such as wallpaper, USB connection, and screenshot.
How to turn off device management
The MDM or remote device management protocol is a tool that offers system administrators full control of an iPhone or iPad. The tool allows system administrators to install & remove profiles, modify settings, erase devices, and more. This feature is useful for businesses & schools, but it can also be annoying to users. For example, if you buy a secondhand iPhone that has the MDM profile still enabled, you will need to bypass the MDM profile to use it.
Fortunately, there are ways to get around this issue. This guide will show you how to turn off MDM on an iPhone without losing your data or compromising your privacy. MDM is a popular choice for companies that want to keep tabs on their staffers' activity. It is also used by schools to monitor students' progress and enforce their policies. In addition, MDM can be used to remotely install apps and security features.
What is device management?
MDM (Mobile Device Management) is a tool that allows administrators to control their iPhones and iPads remotely. It also allows them to install profiles and erase data on the devices. In addition, MDM can enable a number of restrictions on apps and settings such as wallpaper, USB connection, and file sharing. The feature is especially useful for companies and schools that have to monitor their staffers' smartphones. However, many users are uncomfortable with the idea of their employer keeping tabs on their activities. This is why many people look for ways to remove MDM on their iPhones and other iDevices.
MDM works by creating configuration profiles that are then deployed to devices via a secure wireless connection. These configuration profiles can be used to set Wi-Fi, email, and other device settings, deploy or update applications, impose restrictions on content and services, and manage software licenses. MDM can also monitor device-related information, such as hardware and software status and usage, to ensure that policies are followed and that devices are functioning properly.
Apple offers two MDM solutions: Apple School Manager and Apple Business Manager. Both are designed to manage organization-owned iOS, macOS, and tvOS devices. They can be managed by IT employees or by a third-party MDM provider. MDM can help schools and businesses improve security after doing a device inventory, reduce costs, and increase productivity. In addition, they can implement a work-from-anywhere strategy that supports employee well-being and engagement.
A MDM profile is a special mode that is turned on by the administrator of an iOS device using Apple Configurator or Apple Business Manager. This mode allows the admin to keep an eye on the device's activity and monitor compliance with company policies. It can also wipe and lock the device remotely. Supervision is not enabled by default and must be enabled when setting up a new device or resetting an existing one. To see if a device is supervised, go to Settings > General > About and check for a text that says "This iPad/iPhone is supervised and managed by [company name]." Miradore also shows which devices are supervised on the Devices page.
How to remove device management
MDM is a protocol that allows system administrators to remotely control iPhones and iPads. They have the ability to inspect, install or remove a profile on an iOS device, as well as erase a device or set a passcode. This feature is particularly useful for organizations and schools that want to ensure that their employees or students are using the company-approved apps. It is also a great way to prevent unapproved apps from being installed on devices.
Thankfully, there is a way to bypass MDM on an iPhone. The process is fairly simple and does not require a computer or any advanced tools. First, backup any data that you want to keep on the device, such as notes or photos. Next, connect the device to your computer using a USB cable. Open the Settings app on your iPhone and go to General. If there is an MDM profile on your device, you will see it under "Device Management." Tap the Remove Management button to remove it from the device. You will then be asked for a password, which is the MDM configuration passcode. Once you enter the passcode, the MDM profile will be removed from your device and you will be able to use it normally.
Another way to remove MDM on an iPhone is to unenroll it from Apple's Device Management (DEP). This will reset the device to factory settings, and will also delete any custom apps or books that were created for the device. However, this method will not work if the device is supervised. Supervision is a special mode that allows administrators to remotely manage and control a device, including limiting access to specific features such as screenshots, wallpapers, USB connections, and Wi-Fi controls.
It is important to note that removing MDM from a managed device will remove all configuration profiles and restrictions. However, this will not affect the data that has been backed up to iTunes. If you need to restore the data on a managed device, it is recommended that you use a third-party tool such as LockEraser. This is a much faster and simpler solution than resetting the device or using Apple's DEP. LockEraser is also easy to use, and does not require a password or the MDM configuration passcode.
How to bypass device management
It is not uncommon for devices to be monitored through MDM, especially if they're being used by organizations and businesses. While this is a great feature for companies, it can be annoying for individual users who buy secondhand devices that have MDM profiles on them. This is because if you try to reset the device or use a different app, you'll see a message that says "Your iPhone is managed by your company or school".
However, there are several ways to bypass MDM on an iPhone. One way is to simply change the password associated with the MDM profile. This can be done by going to Settings and then General. There you will find a menu labeled VPN and Device Management. Tap on it and then you will be prompted to enter your MDM configuration password. Once you've entered the password, your MDM lock will be bypassed.
Another way to bypass MDM is by using a program called 3uTools. This tool is a one-stop solution for Apple devices and allows you to do everything from backing up your data to flashing your device. It also has features like MDM bypass and activation lock bypass. You can learn more about this program by visiting its website.
You can also bypass MDM on an iPhone by using a third-party application called "LockAway". This program is available for both iOS and Android devices and can help you unlock the device if it has been locked by MDM. Its user-friendly interface makes it easy to use, and it's a safe and reliable alternative to more complex programs.
Once you've downloaded the application, connect your device to a computer and run it. Follow the on-screen instructions to activate it, and then click on "Start to Bypass". It will automatically remove any MDM lock and allow you to access all of your iPhone's features.
This process takes a few minutes, and it's safe to do on any iOS device. It will also work on the latest versions of the operating system, including iOS 15. Unlike other programs, it doesn't require you to provide your account password or personal information.